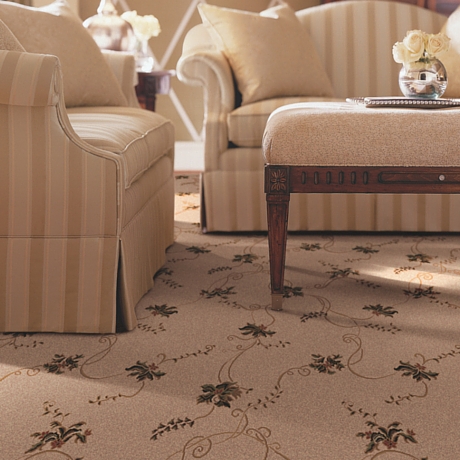 If you're carpeting your home for the first time or preparing to change your flooring, you may be surprised how great the importance is in having carpet cushion or carpet padding in place. Carpet padding is essential for the life and durability of your carpet. The cushion is essentially the foundation of the flooring and without it; you're subjecting your carpet to unnecessary damage and shortening the life of it. While you may opt to pay more for the grade of carpet and skimp on the carpet padding, you will actually be doing yourself a great disservice. In addition, you may void the warranty of your carpet if you don't choose to put the protective cushioning in place.
The Purpose of Cushion
Carpet padding is not merely there for your comfort. The main purpose of carpet padding is to absorb shock and impact, instead of the carpet itself. This is how the padding works as a protective barrier underneath your carpet. Having the padding there will also help to even out weight distribution to prevent dents in the carpet. Further, when the right type of carpet cushion is in place, it will prevent shredding and tearing of carpet fibers which eventually make your carpet look old and worn. The padding works to alleviate stress on the carpet itself and it absorbs what would be the wear and tear and potential, unnecessary damage that would otherwise be taken on by the carpet fibers.
It is important to purchase the right type of cushioning to go with your carpet of choice. Having a quality carpet with a poor grade of cushioning doesn't work and this is the same if quality padding is paired with a low-grade carpet. Refrain from buying padding that is too thick or soft. Cushioning that is too soft will eventually cave in, bottom out and lessen the life of your carpet overall. Make sure to discuss with one of our experts all the different options that are available. It is important to pick the proper grade of cushioning for your carpet to make sure you will get the most out of your investment.